633 total views, 7 views today
After work, we all long for some kind of holiday plans because our body and mind just gives up. Getting out of the normal routine of life, city, and work actually brings back a lot of energy which shows up in our productivity in all fields. So, planning a proper gateway with friends or loved ones to breathe in a relaxed way is always a good suggestion whenever you are feeling bogged down. Call up some of your old and best friends and they would also narrate the same story. So, just convince them to come out as here are some amazing weekend gateway ideas.
Camping out:
May be you all have done that with friends while in high school or college. Sit with your friends and chalk out the plan of a camping and go out in the lap of nature. This would be a soothing joint with your friends. There are various travel companies who provides you a complete camping packages. They would guide you through the best camping grounds with amenities like food and drinks. These people also provide you a lot of scope to indulge into outdoor activities from swimming to fishing. Go into the childhood days again with your best friends. To make this reunion with friends a funnier one, you can get some friendship bands online and tie on their wrists.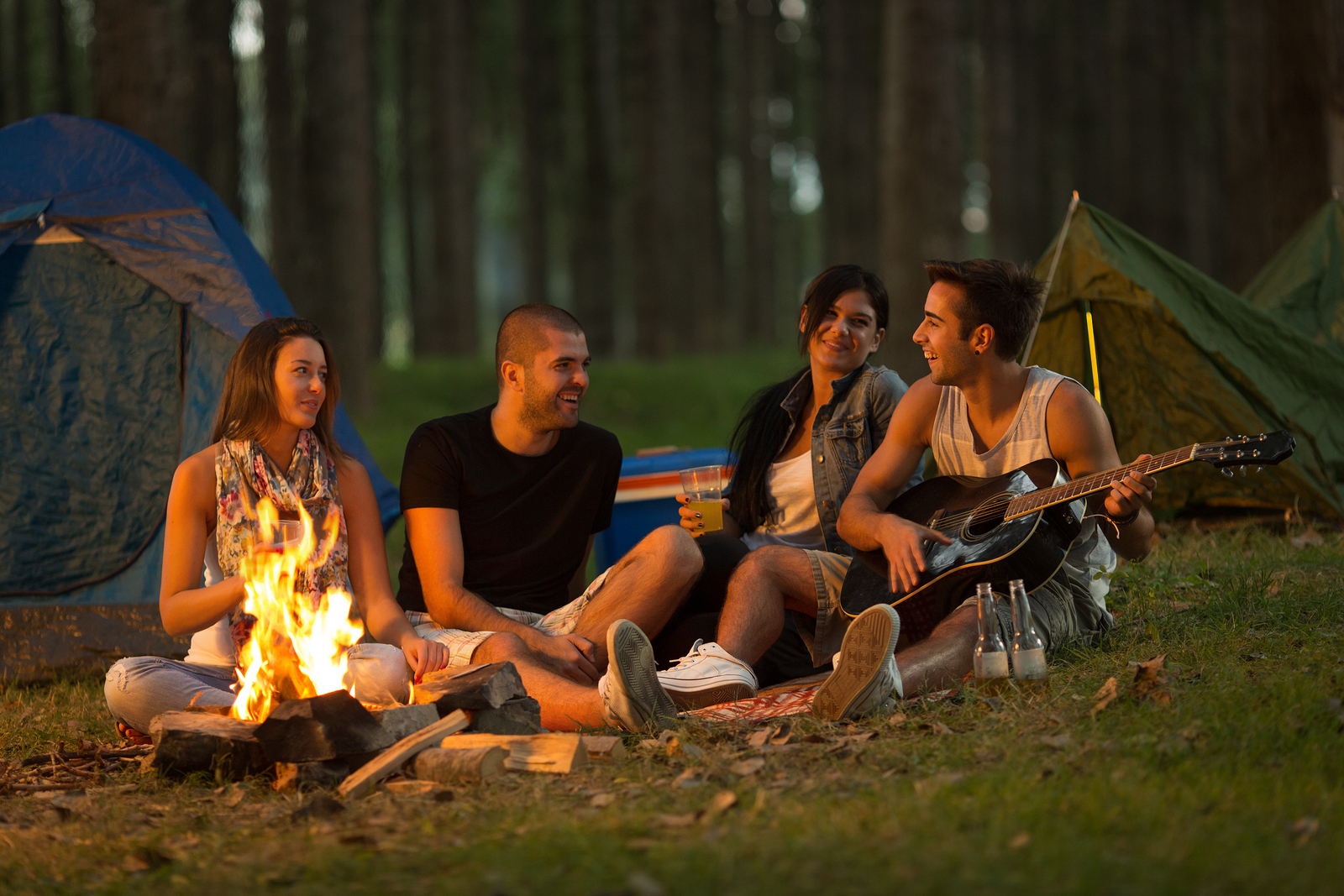 Casino Royale:
If you and your friends are financially well-off, a night out in some nice casino can be planned. The fun and excitement would be sky high for sure. For this particular weekend idea, you have to take a nice note of the all the nearby casinos in town because games and amenities would vary from one to another. You should discuss well with your friends before finalizing.
School or College campus:
School or college campus is one thing that brings instant smile on our face. But when we all were young, we used to think of the day when we would be rid of this place. Now, after growing up and tasting the dishes of real life, we long to go back to those days. When all your best friends have planned for a reunion, visiting these places would bring a lot of things back in your cells. Sit on the school playground or have a cup of tea in your college classroom. You would surely return with a happy bank of emotions.
A spa day out:
For both men and women, a spa day out is a relaxing thing. But for some unknown reason, this one is very famous among girls. So, all you girls out there, call up your friends and plan a spa day out to get back to life with a bang.
Beach Vacation:
Goa is our favorite joint whenever we think of a vacation with friends – right? The free spirited atmosphere of Goa coupled with good food and drinks have made it a famous spot among all of us. On the upcoming friendship day, buy friendship bands via online shopping and once you reach Goa tie them on your friends wrists and pledge to visit Goa every two years at least.